Cellular Communications- A Comprehensive and Practical Guide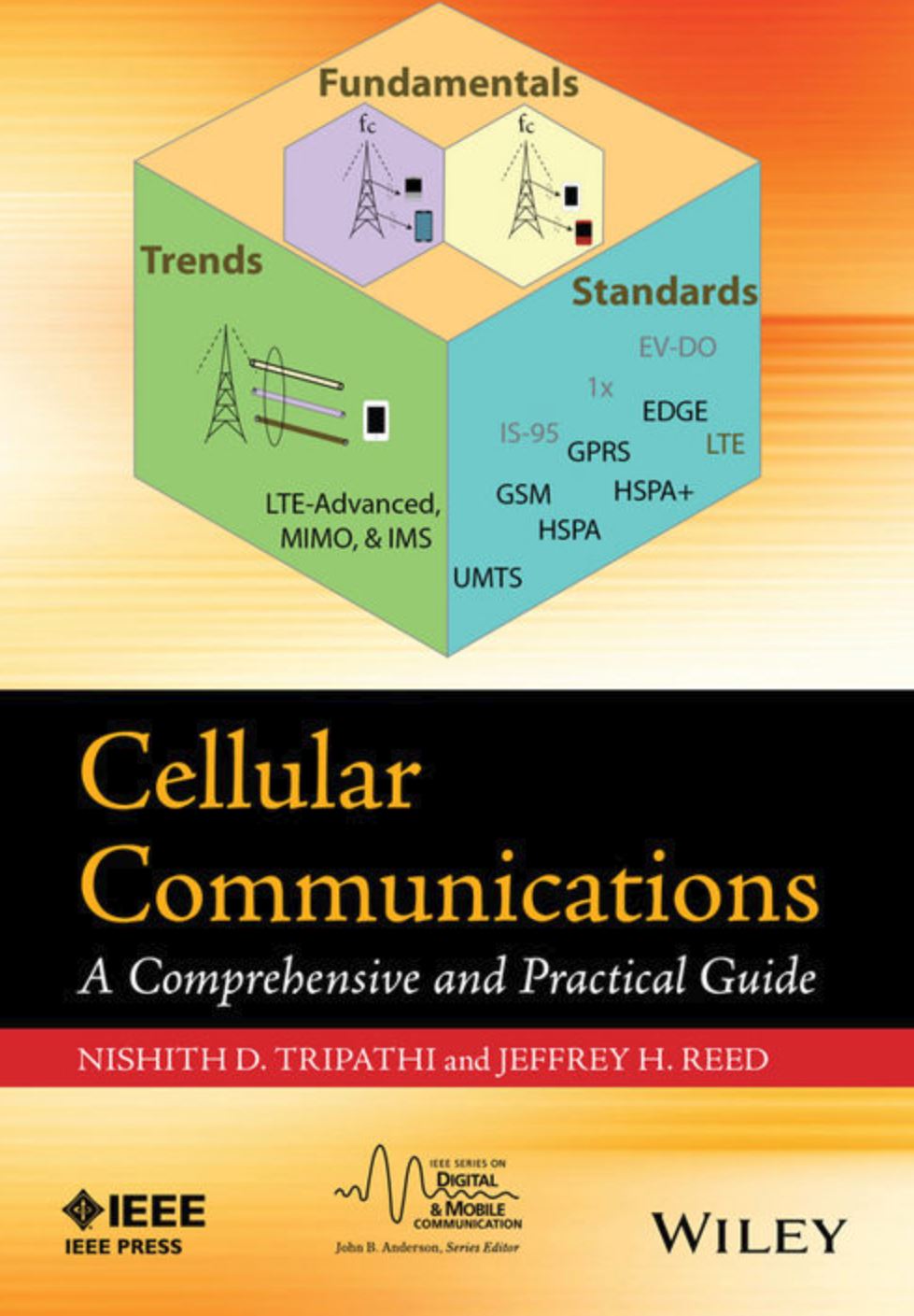 BOOK SUMMARY & OUTLINE
These are exciting times for cellular communications. Cellular networks have evolved from first-generation analog systems to fifth-generation digital systems in just about four decades. We welcome you to a journey that will take us through cellular fundamentals and a variety of commercial cellular networks. The first-generation cellular systems and certain second-generation systems have been replaced by newer-generation systems. Remaining second-generation systems are expected to be replaced by newer-generation systems in the coming years. The boom includes second-generation systems in the book because several concepts from these systems are reused (sometimes with enhancements) in the newer generation systems.
The book consists of three parts. The first part provides a foundation for cellular communications by explaining fundamentals of cellular communications, radio propagation, digital communications, and
IP-related technologies. The second part focuses on specific cellular technologies, many of which are expected to exist for years to come. The third part introduces a services network called IP Multimedia Subsystem (IMS) and fourth-generation (4G) technologies, such as Long-Term Evolution (LTE) and Worldwide Interoperability for Microwave Access (WiMAX).
*** Part I: Fundamental Concepts of Cellular Communications ***
Chapter 1 Introduction to Cellular Communications
Chapter 2 Elements of a Digital Communication System
Chapter 3 Radio Frequency Propagation
Chapter 4 IP and Associated Technologies for a Cellular System
*** Part II: 2G, 2.5G, and 3G Cellular Technologies ***
Chapter 5 Overview of GSM
Chapter 6 GPRS and EDGE
Chapter 7 Fundamentals of CDMA, WCDMA, and IS-95
Chapter 8 CDMA2000
Chapter 9 Universal Mobile Telecommunication System Release 99
Chapter 10 1xEvolution–Data-Optimized Revision 0
Chapter 11 High-Speed Downlink Packet Access
Chapter 12 1x Evolution–Data-Optimized Revision A
Chapter 13 High-Speed Uplink Packet Access
*** Part III: IP Multimedia Subsystem and 4G Cellular Technologies ***
Chapter 14 IP Multimedia Subsystem
Chapter 15 Fourth-Generation Technologies
***********
Appendix A: A Brief Overview of Signaling System 7
Appendix B: Erlang-B Table
Appendix C: A High-Level Comparison of Third-Generation Technologies
Appendix D: HSPA+ Overview
Interested in purchasing this textbook on cellular communications?
Here is the link… My Cellular Book
A Special Note for University Professors
Customize Your Classes
If you are an instructor at a university and would like to evaluate the book's suitability as a textbook for your course, please send email to Mary Hatcher at Wiley (mhatcher@wiley.com or ieeeproposals@wiley.com) to receive a link to following teaching aids for the book:
Suggested Teaching Plan or Syllabus,
PowerPoint Lectures,
Homework Problems with Solutions,
Quizzes with Solutions,
Course Projects, and
Fun Activities (e.g., Jeopardy Games).